Bringing New IT Business solutions and ideas
Whether it is a startup or enterprise, we deliver the best solution in the industry. At NextVisionTech, we offer a wide range of mobile app development and web development services. We have 7+ years of experience and Customer satisfaction.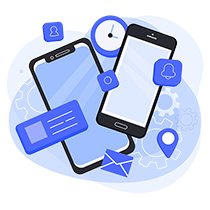 With the experience and experience of developing mobile apps for NextVisionTech, winds blow on your wings to turn your dreams into reality. Top mobile application developers will provide high quality solutions for your business goals.
We believe that your website is your greatest presence. Our developers have been providing complete web solutions to promote your business and are still excited about it. With the latest technology services, we ensure that your website can achieve your goals.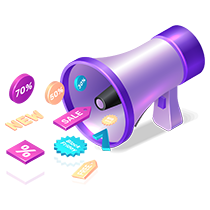 The Internet is the town square of tomorrow's global village. We not only build relationships but also build relationships. We focus on digital marketing and get a complete guide to quickly achieve your marketing goals and your goals.
We help you adopt chat bot for your business and enable automated customer support 24/7. By automating different processes, your customers feel safer and more efficient. Customer satisfaction is the future direction.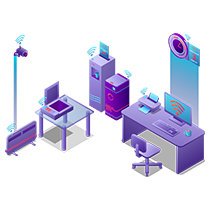 We help you integrate innovative and wireless solutions into your business processes. Our development team will provide seamless solutions for monitoring, controlling and managing Internet-enabled objects.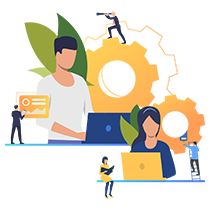 Your goal is our goal, because we focus on prevention. We help you manage all aspects of your IT needs, so you don't have to think hard. Our team works around the clock to make sure your technology is safe when you are asleep.